Books by Marla Ahlgrimm
(with John Kells, Avery 1999)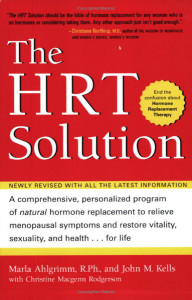 (with Michelle Harrison, MD, Random House 1999)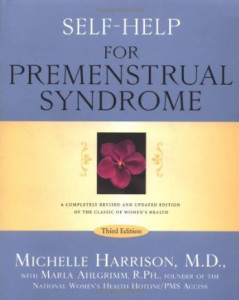 Guest Blog Posts
Presentation Solutions: Exercising for Life
SPEAKING
Marla Ahlgrimm is frequently interviewed about women's health on national radio programs and featured in magazines, newspapers, and on television across the country. She is in constant demand to speak nationally on women's health topics to both consumer and medical professionals.
REFERENCES
Belsky, Gary; Baie Netzer and Leah Harrison (1 June 1992). "The Five Ways Women Are Often Smarter Than Men About Money". CNN Money.
"2001 Athena Nominees". The Capital Times (HighBeam). 1 March 2001.
Lombardi, Lisa (1 May 2002). "Hooked On Happiness". Shape Magazine (HighBeam).
Cummings, Melanie (1 October 2000). "PMS: Women Tell Women How To Control Premenstrual Syndrom". Herizons (HighBeam).
Carleen Wild & Marla Ahlgrimm (2009). NBC15 Interview with Marla Ahlgrimm (News). NBC 15.
Snyder, Karyn (10 June 1996). "Pioneer in Women's Health Offers Rxs, OTC, Education". Drug Topics (Business HighBeam).
PSSSST!". The Capital Times (HighBeam). 13 December 1996.
"Madison-Based Women's Health Company Acquires Competitor". Wisconsin State Journal (HighBeam). 22 October 1997.