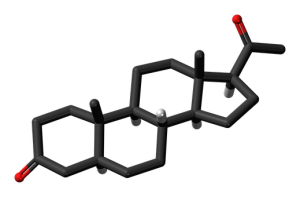 Dehydroepiandrosterone, or DHEA, is, according to Marla Ahlgrimm, a common steroid hormone. It is available in creams and oral supplements. As evidenced by some studies, DHEA is useful in treating or preventing a number of potential health problems. Keep reading as Ahlgrimm opens up on this difficult-to-pronounce but potentially beneficial supplement.
Q: Is DHEA made by the body?
Marla Ahlgrimm: Yes, it is produced in the adrenal glands. Unfortunately, the synthetic form, which is widely available over-the-counter, is produced from a compound found in yams and soy. This may have very few health benefits. Bioidentical DHEA, however, might.
Q: What does DHEA do?
Marla Ahlgrimm: Men and women each have DHEA in their bodies. In part, it's converted into the male and female sex hormones, testosterone and estrogen respectively. It is reasoned that people with low levels of DHEA may be more at risk of osteoporosis, diabetes, heart disease, and other conditions. This is because many people with these health concerns have markedly low levels of the hormone.