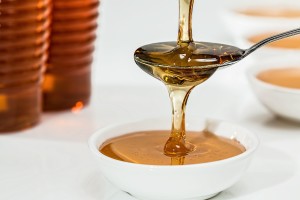 Honey isn't just a sweet treat. According to women's health expert Marla Ahlgrimm, the naturally delicious semi-liquid has a number of health and beauty benefits. Here are just a few:
Honey is moisturizing
According to Marla Ahlgrimm, women with excessively dry but sensitive skin may wish to look at honey as a facial moisturizer. The retired pharmacist explains that the sugars in the sticky syrup are natural humectants that can actually boost the skin's water content, even after being washed away. As an added bonus, honey enzymes will gently exfoliate skin.
Honey fades scars and may help heal certain types of wounds
Honey was used by Native Americans to help warriors injured in battle or while hunting. It is a natural antioxidant that Marla Ahlgrimm claims may even reduce scarring. Honey, when applied to a skin abrasion, can reduce the chances of infection if used prior to bandaging. Simply add a dab to the wound, rinse, and wrap.