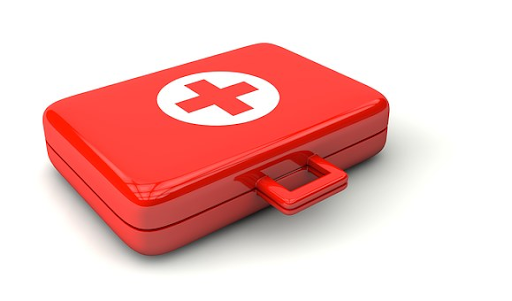 Spring is in the air, and the daffodils are blooming throughout much of the country. Marla Ahlgrimm says that now is the perfect time to focus on safety. If you don't already have a first aid kit, you should spend some time putting one together.
According to Marla Ahlgrimm, small injuries, such as scrapes and bug bites, can often be treated at home. However, you have to have the right tools to do it. This is where a first aid kit comes in handy. The first thing to put into your first aid kit is an up-to-date first aid manual, which your doctor may be able to provide. You will also want to keep information handy relating to any medical conditions suffered by members of your family.
Marla Ahlgrimm explains that a first aid kit should include an assortment of sterile gauze pads and adhesive tape. Gauze is absorbent and can help larger injuries, such as would be sustained by a small bicycle crash, stay clean and heal faster. You should also have antiseptic wipes, antibiotic ointment, and hydrogen peroxide available.
If you're going to be going on vacation, or if you have a family boat or swimming pool, you should keep a fully-stocked first aid kit in your luggage, boat, or near the pool. Instant cold packs to treat swelling and heat exhaustion along with calamine lotion and hydrocortisone cream will also come in handy throughout the spring and summer months. Marla Ahlgrimm explains that tweezers and alcohol wipes are essential when you have children, especially if they like to climb trees or run barefoot in the yard.
Your first aid kit should also include a few non-prescription medications such as ibuprofen and Tylenol. Keep a thermometer and small package of Kleenex available to help treat summer colds.
Once you have your first aid kit together, Marla Ahlgrimm says that you should make a point to keep it out of reach of children. Check your kit twice per year and replace anything that has been used or is expired.